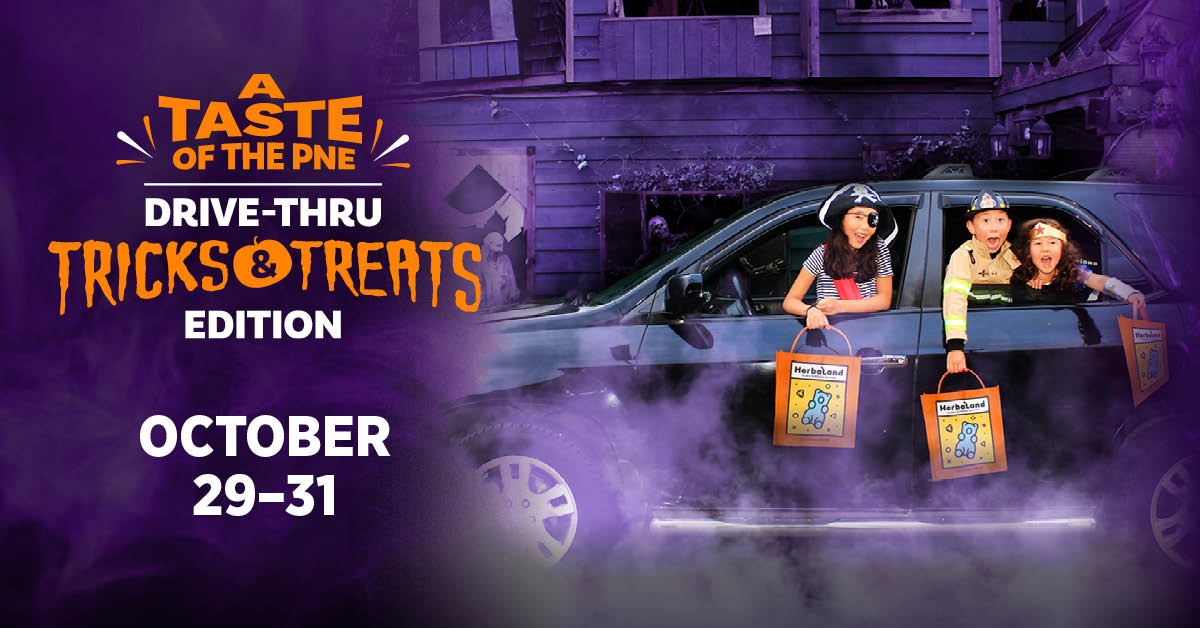 A Taste of the PNE: Drive-Thru Tricks & Treats Edition
All dates are SOLD OUT
A Taste of the PNE: Drive-Thru Tricks & Treats Edition
All dates are SOLD OUT
Event Details
The latest in the PNE drive-thru experiences is the A Taste of the PNE: Drive-Thru Tricks-and-Treats Edition. This family-oriented experience will include live spooky characters, Halloween décor, and safe trick-or-treating for the little ghouls and goblins!
Admission includes the drive-thru experience as well as a trick-or-treat bag with a selection of mini PNE goodies that includes a Halloween-themed candy apple, treat-sized popcorn, mini cotton candy, mini donuts and packaged candy. This event is for the kids and families who are not quite ready for Slayland - Night of a Thousand Screams.
Dates & Hours:
October 29 4:00-8:00pm SOLD OUT
October 30 4:00-9:00 pm SOLD OUT
October 31 11:00 am-9:00 pm SOLD OUT
Admission:
$25 per carload, includes one trick-or-treat bag of goodies.
Additional treat filled bags can purchased for $15 each (prices include all fees and taxes)