Summer Night Concerts at the PNE Fair
Event Details
Get FREE General Admission Tickets
($3.00 Service Fee)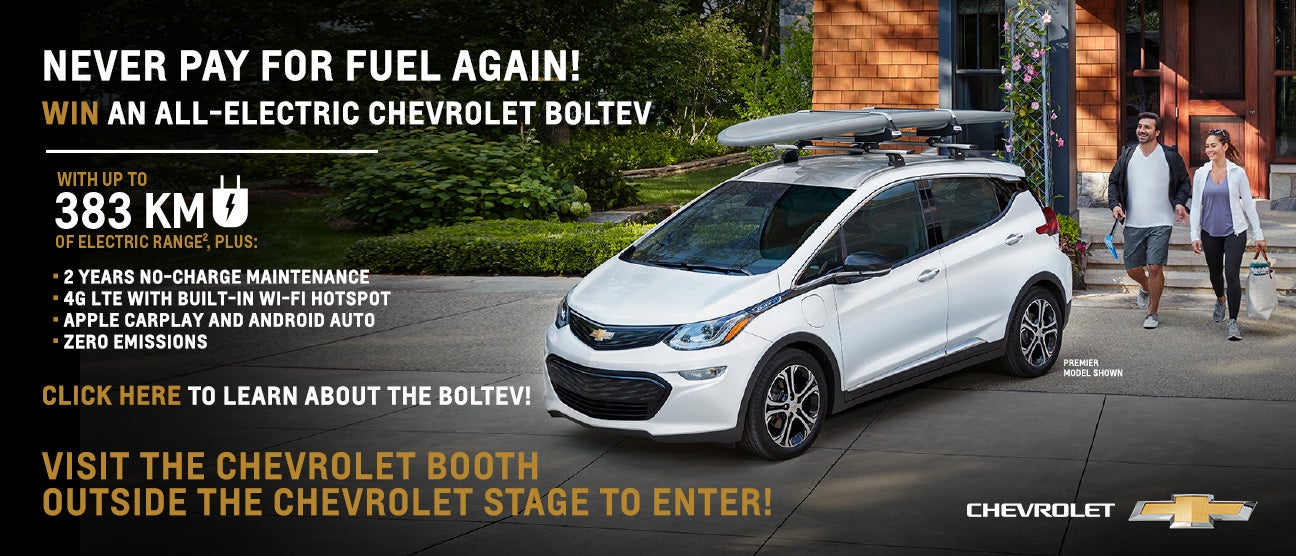 Every evening during the Fair, Summer Night Concerts fill the PNE Amphitheatre with sweet sounds! Don't miss our opening night with Canadian superstars Blue Rodeo, then take a trip down memory lane with classics by Smokey Robinson and sing along to your favourite hits by The Beach Boys. Be ready to party away as Vince Neil the Legendary Voice of Mötley Crüe and 98 Degrees take the stage. Spend an evening dancing the night away with UB40 then make sure you work on your best moves to dance off with TLC.
Fall back in love with the 90s and dance with Vanilla Ice, Montell Jordan, Biz Markie and Rob Base! It's time to rock the nights away with Cheap Trick, STYX, Billy Idol, Collective Soul and Gin Blossoms coming to town. Then bring the house down and party all night with MC Hammer with special guest Bobby Brown. And for Canadian legends, celebrate all the hits from Burton Cummings and Colin James!
There's great music every night at the PNE Fair. Don't miss out!
Additional Ticket Information
Wednesday, August 21: Burton Cummings and Band
Burton Cummings is that rare artist who has transcended time, genres and generations with a body of work that continues to resonate with fans both old and new. His voice has been rated among the finest in rock music and his extensive catalogue of songs is the envy of his contemporaries. Burton continues at the top of his game as a performer, singer, songwriter and recording artist second to none.
As a member of the Canadian Music Hall of Fame, Canadian Songwriters Hall of Fame, Canadian Music Industry Hall of Fame, Canadian Walk of Fame, Canadian Music Industry Hall of Fame, Prairie Music Hall of Fame, multiple Juno Award winner, recipient of the Order of Canada, the Order of Manitoba, the Governor-General's Performance Arts Award, and several BMI (Broadcast Music Industry) awards for over 1 million airplays of his songs, Burton is one of the most celebrated rock artists in Canadian music history.
With Canada's original rock 'n' roll superstars The Guess Who, Burton scored an unprecedented string of international hit singles and albums. The group notched up a long list of firsts including the first Canadian group to reach #1 on the Billboard charts (holding that spot for three weeks) and the first to earn a platinum album for sales of over 1 million copies in the US. Rolling Stone magazine hailed the Guess Who as "one of rock's most consistently fascinating maverick bands, with a succession of meritorious songs that has few equals among contemporary North American groups.
Striking out on his own in 1976, Burton continued his winning streak with more than a dozen hit singles and albums and sold out tours across Canada and the United States. He starred in several top-rated television specials and earned five Juno Awards between 1977 and 1980 for Best Male Vocalist and Best Album, serving as host of the gala annual event a record four times. His 1978 album Dream Of A Child became the first quadruple platinum-selling album by a Canadian artist.
A consummate artist, performer and professional, he possesses an extraordinary gift for entertaining, never failing to delight audiences from 10 to 10,000 across the United States and Canada. Audiences nightly, are dancing in the aisles to the hits that defined a generation. Fans are treated night after night to inspiring concerts that they will remember forever. Described as Canadian rock 'n' roll royalty, a national treasure, and a living legend, for Burton Cummings there has always been one constant: he remains true to himself and his own way to rock.
Thursday, August 22: Vince Neil the Legendary Voice of Mötley Crüe Performing All The Mötley Crüe Hits
Vince Neil, the legendary front man of Mötley Crüe, is an international superstar, accomplished businessman and heartfelt philanthropist. His unmistakable voice leads some of the greatest rock songs of a generation including "Wild Side", "Shout at the Devil," "Home Sweet Home," "Girls, Girls, Girls," "Dr. Feelgood," "Kickstart My Heart," "Same Ol' Situation," and many others. Mötley Crüe's epic 34‐year run included countless multi‐platinum releases, more than 22 hit singles, 100 million albums sold and dozens of global tours with sold out arenas, inclusive of some of the largest venues in the world. The band completed "The Final Tour" on New Year's Eve 2015, closing the book that told the story of their iconic career.
Despite the Mötley Crüe departure from the rock world, however, Vince Neil shows no sign of slowing down, continuing to carry on with the unending "The Legacy Continues Tour". Neil continues to perform all the classic Mötley Crüe hits with select cuts from his three solo albums.
In January of 2017 Vince Neil was back in the TV spotlight once again, as a contestant on NBC's The Celebrity Apprentice, featuring new host Arnold Schwarzenegger.
Friday, August 23: Smokey Robinson
William "Smokey" Robinson, Jr. is a legendary singer-songwriter, record producer, record executive and co-founder of Motown Records.
Robinson and his group, the Miracles met Berry Gordy after a failed audition for singer Jackie Wilson's managers. Gordy was impressed with Robinson's vocals and ambitious songwriting. With his help they released, "Got a Job." It was the beginning of a successful collaboration and the beginnings of Motown.
In 1960, Miracles recorded their and Motown's first million selling hit, "Shop Around." Between 1960 and 1970, Robinson would produce 26 top forty hits with the Miracles including several top ten hits such as "You've Really Got a Hold on Me", "I Second That Emotion" and the group's only number-one pop hit, "The Tears Of A Clown". Other notable hits include, "Ooo Baby Baby," and "The Tracks Of My Tears".
Robinson was one of the major songwriters and producers for Motown, penning several hit singles such as, "Who's Loving You" "My Guy," "The Way You Do The Things You Do", "My Girl", "Get Ready" and "Ain't That Peculiar".
In 1975, Robinson released his most successful solo album, A Quiet Storm, which yielded three hit singles, "Baby That's Backatcha", "The Agony & The Ecstasy" and "Quiet Storm".
His classic hit, "Cruisin'" peaked at number four on the Billboard Hot 100. Robinson topped the charts again with another sensual ballad, "Being with You and teamed up with fellow Motown label mate Rick James recording the R&B ballad, "Ebony Eyes".
Robinson made a triumphant return with the album, One Heartbeat and the singles, "Just to See Her" and "One Heartbeat," both Top 10 hits. "Just To See Her" won Robinson his first Grammy Award. In the same year, he was inducted as a solo artist to the Rock and Roll Hall of Fame and the UK group ABC released a tribute song, "When Smokey Sings."
In recent years, Robinson released the standards album, Timeless Love, Time Flies When You're Having Fun, Now And Then and Smokey & Friends. He is releasing his first ever solo Christmas album, Christmas Everyday in November 2017 as an Amazon exclusive.
Robinson has been Inducted into the Kennedy Center, awarded an individual star on the Hollywood Walk of Fame and a second star with The Miracles. He was awarded a medal at the National Medal of Arts, A Heritage Award at the Soul Train Music Awards and a BET Lifetime Achievement Award. Howard University conferred on Robinson the degree of Doctor of Music as did the Berklee College of Music.
Saturday, August 24: Now's The Time Tour - Collective Soul and Gin Blossoms
Collective Soul
Collective Soul are pumped and primed to celebrate their 25th anniversary in 2019 in all-out style, but they're really just gearing up for the long haul. Ever since the barnburning rock band from Stockbridge, Georgia burst onto the national scene with the runaway success of their multi-platinum 1993 debut Hints Allegations and Things Left Unsaid and its ensuing mega-smash hits like "Shine" and "Breathe," they've been on an upward trajectory that's seen them play to sold-out audiences across the globe while concurrently amassing an impressive catalog of beloved songs instantly recognizable by their titles alone.
Indelibly memorable tracks like "December," "The World I Know," "Gel," and "Heavy" (to name but a few) all evoke a collective sense of heartfelt observational universality and earnest positivity — in short, they're the jukebox heroes of a new generation. Indeed, the secret sauce to Collective Soul's continued success story is a simple one: a palpable mixture of insightful songwriting and impeccable band chemistry. "So much of what we do is based on the camaraderie-ship of the band," notes frontman and chief songwriter Ed Roland. "The five us work together as a family, and I've never been at more ease — and never been more pleased — than going onstage with these guys right now, night after night."
And now, Collective Soul is proud to welcome the newest member of their recorded family into the world titled Blood. Blood is the culmination of a quarter-century of Collective Soul assessing not only where they've come from, but also where they're going. "I think Blood expresses where we've been on this life journey," observes Roland. "And we've done so with songs featuring piano and strings to those with a lot of guitar riffs. Blood is an accumulation of all the different styles we've used over the years — but it's still Collective Soul. I think it's the best we've ever done. I know you should think that, but I really do think it's the best. It's a good, consistent record. We're just so proud of it."
All of these textural nuances add up to a most exciting Collective Soul 2019, with even more invigorated live sets to come. "For us, we want to play the hits as we always do, but I think we also want to share the new record with our fans," Roland explains. "At 25 years later, we want to say, 'Hey, we're still making the best that we can do.' Right now, I've got seven of the new songs in the setlist, and hopefully, on some nights, we can play the whole thing from start to finish. I mean, it's our 25th anniversary. We're going at it hard, everyone! We're going hard." Heaven has clearly shined its light down on Collective Soul for 25 years running with no end in sight, so here's to the next quarter-century and beyond! Bask in their continual glow.
—Mike Mettler, official Soulographer
Gin Blossoms
The Gin Blossoms have undoubtedly left their mark on the Rock music map. The Grammy nominated band's fusion of Melodic Rock, Pop, Folk and Country elements has helped pave the way for the modern Rock of today.
Fans around the world are very familiar with Gin Blossoms' five-time Platinum breakthrough album New Miserable Experience, containing gems like "Until I Fall Away," "Found Out About You," "Hey Jealousy" and "Allison Road." Those hit tracks were followed up by the Empire Records Platinum Soundtrack hit, "Til I Hear It From You." In 1996, the singles "Follow you Down" and "As Long As It Matters," hit the radio again in a huge way, making their Congratulations I'm Sorry record another platinum success. Gin Blossoms hits have crossed over in five different formats, taking the airwaves by siege, and held the MTV playlist captive for most of the 90s. Boasting record sales of over 10 million, the band continues to burn up the road performing over 120 tour dates per year as they ready a brand new record release in Summer 2018. Don't miss all these great hit songs, a sampling of new music, and a rockin' the house down show!"
The six men comprising Styx have committed to rocking the Paradise together with audiences far and wide by entering their second decade of averaging over 100 shows a year, and each one of them is committed to making the next show better than the last. Styx draws from over four decades of barnburning chart hits, joyous singalongs, and hard-driving deep cuts. Like a symphony that builds to a satisfying crescendo, a Styx set covers a wide range of stylistic cornerstones. From the progressively sweeping splendor that is "The Grand Illusion" to the hunker-down fortitude of all that is the "Blue Collar Man," from the majestic spiritual love for a special "Lady" to the seething indictment of preening, primping pageantry for pageantry's sake of "Miss America," from an individual yearning for true connection as a "Man in the Wilderness" to a soul-deep quest to achieve what's at the heart of one's personal vision in "Crystal Ball," from the regal reach-for-the-stars bravado of "Come Sail Away" to the grainy all-in gallop of that rugged "Renegade" who had it made, the band draws on an unlimited cache of ways to immerse one's mind and body in their signature sound.
Styx hit its stride with guitarist/vocalist Tommy Shaw's first LP with the band, 1976's Crystal Ball, and then they become the first group to score four triple-platinum albums in a row: The Grand Illusion (1977), Pieces of Eight (1978), Cornerstone (1979), and Paradise Theater (1981). Over the ensuing decade, Styx weathered the shifting winds of the public's musical taste, reconvening for a highly successful 1996 Return to Paradise tour that was expertly documented on both CD and DVD in 1997. With a little help from their many friends in Cleveland's Contemporary Youth Orchestra, One With Everything (2006) became a hybrid orchestral rock blend for the ages. And on The Grand Illusion / Pieces of Eight Live (2011), the band performed at its peak when tackling every track from a pair of their finest triple-platinum albums back to back. Not only that, but the band re-recorded two discs' worth of its classic material with much finesse and musculature, aptly known as Regeneration Volume I & II (2011 & 2012). Observes Tommy, "Now you have something you can take home with you and go, 'Yeah, that's the band I saw last night.' "
After more than a decade together on the road, this incarnation of Styx is looking forward to performing as many shows as it can as long as it can. "It all comes back to the chemistry," says bassist/vocalist Ricky Phillips. "The legacy of this band will be that it brought joy to millions of people," notes drummer Todd Sucherman. Observes keyboardist/vocalist Lawrence Gowan, "We've always tried to explain why this is this happening. It's obviously a multitude of factors, but the main one is that our show is really good! And if it's really good, they're going to come to see it again." Styx hopes it's a wave that never crests. "Every night, we go on that magic carpet ride together," observes original bassist Chuck Panozzo, who joins the band on tour as often as he can. "Music is this amazing force that comes from a higher place. I'm humbled for this band to have the great success that it has," says co-founding guitarist/vocalist James "JY" Young. "We just want to keep on doing this," asserts Tommy. "We want to let life take its course and let this music continue to be the soundtrack to it. And this band will continue to evolve as long as we live and play this music." The jig is up, the news is out: The Esprit de Styx is alive and well, and now it's time to see for yourself. Welcome to the Grand Evolution.
Tuesday, August 27: UB40 - For The Many – 40th Anniversary Tour
World-famous reggae stars UB40 marks their 40th anniversary this year with a US tour, an extensive world tour and their first album release in over four years 'For The Many'.
UB40 formed in 1978, naming themselves after the unemployment benefit form, before releasing their debut album 'Signing Off' in August 1980 – considered by many to be one of the greatest reggae albums ever released by a British band.
It was the start of a career that has since seen UB40 have forty UK Top 40 hit singles and – with sales of over 100 million records – seen their albums reside in the UK's Top 75 album chart for a combined period of eleven years, making UB40 one of the most successful British groups of all-time.
Featuring four of UB40's six founding members, Robin Campbell, Jimmy Brown, Earl Falconer and Norman Hassan, and long-time members Duncan Campbell, Martin Meredith, Lawrence Parry and Tony Mullings, the band will showcase songs from 'For The Many' alongside many of their seventeen UK Top 10 hit singles, including 'Kingston Town', 'Food For Thought', 'One In Ten', 'I Can't Help Falling In Love With You', 'Don't Break My Heart' and 'Sing Our Own Song' and, of course, 'Red, Red Wine', amongst other fan favourites.
Wednesday, August 28: Colin James
A diverse performer, writer and producer, Colin started his career as a protégé to the inimitable Stevie Ray Vaughan. He's gone on to dominate the charts with his own brand of rock, blues, soul and even big band! The iconic artist has sold multi-platinum many times over. He has won a staggering 7 Juno Awards, 25 Maple Blues Awards, and has been inducted into the Canadian Music Industry Hall of Fame. Even after 19 acclaimed albums, Colin remains at the top of his game, always challenging himself musically and etching out his own unique and important place in history.
Thursday, August 29: I Love the 90's featuring VANILLA ICE, MONTELL JORDAN, BIZ MARKIE, ROB BASE
I LOVE THE 90's TOUR invites everyone to reminisce about the trend-setting decade with some of the most iconic, indelible names in rap, hip hop and R&B. The top-selling tour, which originally announced only 29 dates, quickly became the year's most sought-after show, eventually racking up 110+ stops and selling out a number of arenas across the country.
Hailed by Entertainment Weekly as an, "arena-sized dance party," and described by The Arizona Republic as, "a hit-filled trip down memory lane," the I Love the 90's Tour's newest installment will feature even more beloved stars from the 90's, giving audiences another opportunity to rediscover the music that influenced and defined a generation and contributed to making the 90's a decade to remember.
Tonight's concert features performances by a revolving line-up of iconic '90s artists including Vanilla Ice, Montell Jordan, Biz Markie and Rob Base.
Audiences can expect to hear chart-topping hits like "Ice Ice Baby", "Play That Funky Music", "This Is How We Do It", "What Comes Around Goes Around", "Young Girl Bluez", "It Takes Two", and many more.
Friday, August 30: Hammer's House Party - MC Hammer with Special Guest Bobby Brown
Hammer's House Party invites fans to reminisce with some of the most iconic names in pop, hip-hop and R&B performing some of the biggest hits of a generation. Audiences can expect to hear chart-topping hits like MC Hammer's "U Can't Touch This" and "2 Legit 2 Quit," and Bobby Brown's "My Prerogative", "She Ain't Worth It", and "On Our Own" (from Ghostbusters ll).
Hammer's House Party is the latest iconic package tour created by Universal Attractions Agency in partnership with MC Hammer. With Hammer being largely off the touring scene and deeply involved in tech, philanthropy, and prison reform (The Last Mile) over the last decade, he decided it was time to give his fans what they wanted - a proper tour.
Don't miss this nostalgia-themed night out that will bring the hits and get you dancing…..it's Hammertime"!
Saturday, August 31: Billy Idol
Billy Idol was an early architect of the sound, style, and fury of punk rock. His lip- curling sneer and fist-pumping persona vaulted him into the mainstream as one of MTV's first megastars, making him one of the most recognizable faces in pop music, while selling out arenas everywhere he played. He has sold 40 million albums while scoring numerous platinum albums worldwide, nine top forty singles in the U.S. and 10 in the U.K. including "Dancing With Myself, "White Wedding," "Rebel Yell," "Mony Mony," "Eyes Without A Face," "Flesh For Fantasy," and "Cradle Of Love."
Billy was responsible for some of punk rock's most memorable, literate, and evocative moments and created a pioneering new sound by bringing the spirit of '77 to the dance floor, going on to fashion an immediately identifiable musical blueprint that integrates club-land throb, rockabilly desperation, and rock'n'roll decadence.
Idol returned to the spotlight in the fall of 2014 with two high profile releases that marked the latest chapter in the long and remarkable story of a musician, an inventor, a survivor, a father, a son, a man who returned from the brink, and a rebel whose yells made the mainstream sit up and pay attention.
Kings & Queens of the Underground was Billy's first album of new material in nearly a decade. The album's palette, which includes incredible contributions from Idol's longtime collaborator and lead guitarist Steve Stevens, will be instantly familiar to lovers of classic Billy Idol, while announcing a firm step into the future. Produced by Trevor Horn (with two tracks co-written and produced by 2017 Grammy Producer of The Year winner Greg Kurstin), it is full of thumping, cinematic songs about sin, redemption and the love of rock'n'roll.
Billy Idol, together with his band featuring Steve Stevens, have been touring heavily during the past five years, headlining theatres and arenas and performing at major festivals all over the world.
Sunday, September 1: The Beach Boys
You can capsulize most pop music acts by reciting how many hits they've had and how many millions of albums they've sold. But these conventional measurements fall short when you're assessing the impact of The Beach Boys. This band has birthed a torrent of hit singles and sold albums by the tens of millions. But its greater significance lies in the fact that The Beach Boys' songs have forever changed the musical landscape, profoundly influencing countless performing artists to follow.
The Beach Boys are led by Mike Love and Bruce Johnston, who, along with Tim Bonhomme, John Cowsill, Keith Hubacher, Christian Love, Brian Eichenberger, Randy Leago and Scott Totten continue the legacy of the iconic American band. Grammy-winning songwriter Bruce Johnston joined The Beach Boys in 1965, replacing Glenn Campbell, who filled-in for Brian Wilson, on vocals/bass, when he retired from touring. Highly regarded in his field, Johnston's vocal work with such legendary artists as Elton John and Pink Floyd firmly established him among rock's elite artists.
Captained by Mike Love, The Beach Boys play an astoundingly busy schedule of concerts, averaging 150 shows a year, ranging from sundrenched summer festivals to gala New Year's celebrations and special events across the globe.
The Beach Boys have continued to create and perform with the same bold imagination and style that marked their explosive debut over 50 years ago. In 2013, their Capitol Records release, Sounds of Summer (RIAA certified triple platinum with over three million in sales and climbing), and its companion The Warmth of the Sun marked a resurgence in Beach Boys interest that again rocked the world.
One of the greatest legacies in music history can be summed up by just three letters—TLC.
Those characters merely hint at the talent of Tionne "T-Boz" Watkins, Rozonda "Chilli" Thomas, and the late Lisa "Left Eye" Lopes, but they immediately evoke an unparalleled journey nonetheless. That journey encompasses immortal anthems such as "Waterfalls," "Creep," "No Scrubs," and "Unpretty," to name a few, as well as sales of 70 million records worldwide, four GRAMMY® Awards, two RIAA diamond-certified albums among a total of four multiplatinum albums, ten Top 10 singles, and four Number 1 singles. Meanwhile, the VH1 original film CrazySexyCool: The TLC Story chronicled their rise and broke records as the highest-rated television film premiere of 2013 and the highest-rated original premiere on the network between consistent touring.
Given the legacy behind this timeless moniker, it's fitting the undisputed "best-selling American girl-group of all-time" chose the name TLC for their fifth and first album in 15 years. The music picks up exactly where they left off just sharper, smarter, sassier, and even a little sexier than before. The same inimitable chemistry simultaneously drives all twelve tracks.
There's definitely a place for it, as countless fans quite literally "demanded" a new TLC album in 2015. Unassumingly, the girls launched a Kickstarter campaign to simply gauge interest. What they got was an overwhelming and seismic groundswell of support. Fans worldwide—including Katy Perry, New Kids On The Block, Donnie Wahlberg, Bette Midler, —enthusiastically contributed to this next chapter. Raising over $400,000, it became the "fastest and most funded pop project in Kickstarter history."
"I've always felt that vibe between us," says Chilli. "The chemistry has empowered us to touch so many in a positive way. Even if they don't know us, fans think of us as their homegirls. It's because we believe everything we say and it's relatable."
"There's something on here for every age and walk of life," Tionne leaves off. "That's what we've always aimed to do, and I think we accomplished that again."