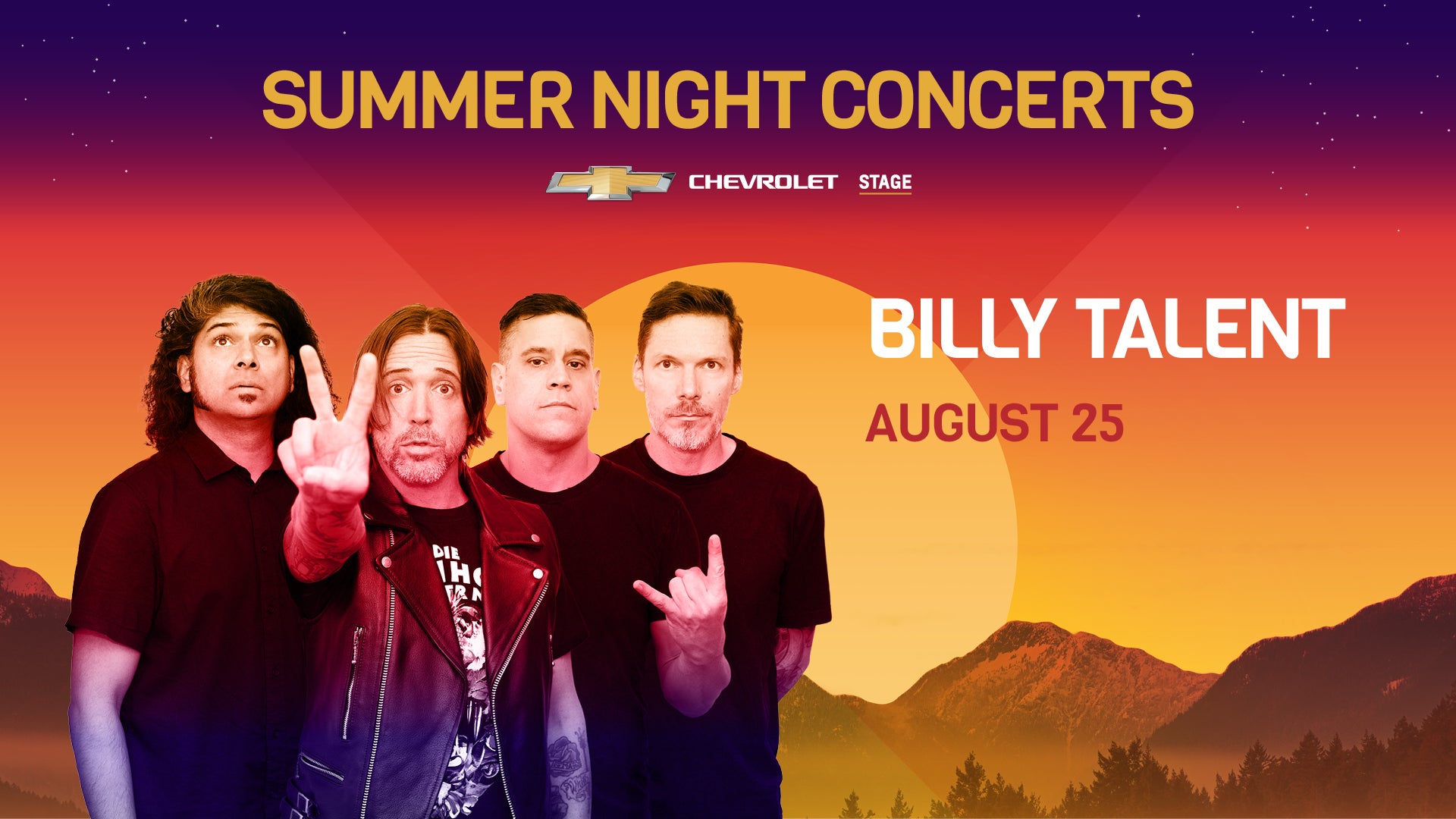 Billy Talent
Billy Talent
Event Details
Canadian punk quartet Billy Talent spent the latter part of the 1990s building a hard-won grassroots following before breaking out into mainstream success in 2003 when their Juno Award-winning debut Billy Talent went quadruple-platinum, sending them on an upward trajectory for much of the decade. As they began to incorporate new elements into their music, their fans followed, helping to lift each of their subsequent studio albums -- including the multi-platinum Billy Talent II and III -- to the top of the Canadian Albums chart. By the time of 2016's Afraid of Heights , Billy Talent had become a highly decorated rock act with an international fan base and years of hard touring to their credit. After a six-year gap, they returned with their sixth set, 2022's Crisis of Faith , which landed 3 consecutive #1 songs at Canadian Rock Radio, leading to two Juno Nominations.
Additional Ticket Information
Fan Club Pre-Sale is May 24 at 10AM
Reserved tickets are required for all shows.
PNE Fair admission also required.